Making it an Easy Transition For You and Your Baby
As a newbie mom, such as myself, who had grown into and cultivated a habit of sleeping with my baby, the five month milestone loomed before me as if it was as much a milestone for me as it was for baby.
See the problem is that for many first time mothers, the thought of letting your baby, go to sleep alone, can be scary. What if, you don't hear them cry, what if you don't feel them turn over, what if they need to be fed, all in all it just seems easier and to our minds much safer was to co sleeping; that way, our baby be right here in our arms, with constant access to mommy, milk and cuddles. Especially, with newborns and their sleep patterns.
Trust me I know the feeling, I've been guilty of it. Actually in hindsight, 'guilty' is not the word I would choose, there is nothing wrong with sleeping with your child the first few months and letting them know that sleeping and nap times are safe as oppose to having them go on the often suggested CIO, which translates as the Cry It Out, a method of baby sleep coaching most often suggested.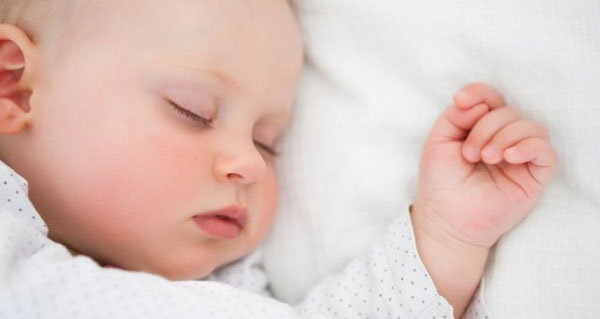 So, it's not that I regretted allowing my child to sleep with me, but there is a time and point when you need your space back, and the older they get most babies tend to thrash around a bit, which is what happened with me, and why the five month milestone was such a important one for me. It in a way was a red flag, telling me it was time to transition and start with some proper infant sleep training. (On the CIO method, there is many mothers talking about it here).
Now transitioning a baby from co-sleeping to crib sleeping is rarely a pleasant experience, the first thought that comes to mind is "what happens if my baby won't sleep?". It can be harsh and brutal on both the parents and the child, especially if you subscribe to the Cry It Out ideology where you let your baby cry itself to sleep, they will ultimately habituate themselves. It was completely foreign to me until my mother in law suggested to try the Cry it Out Method (or also know as the Ferber Method).
Some of you are asking, if not the CIO, what? I remember being in your shoes, and knowing that while this co sleeping arrangement needed to come to an end both for me, my husband and my baby, I felt like a monster at the thought of letting my child cry herself to sleep.
For weeks I stalled, and deliberated. I wanted to be able to do this, and I wanted to do this right. Ultimately, what happened was more of an accident, than a conscious thought, but it showed me a way. What I urge all parents to understand is that this is not a torturous process of locking your kid in a dungeon, and you have to keep reminding yourself that. Your child is not a victim and shifting them to the crib is not inhumane. It's not even as insane as it's portrayed to be.
It can in fact be boiled down to a Simple Two Step Process.
Allow me to explain.
I was on my way to dinner at my in-laws when my child began to get drowsy, I suppose it was the constant rocking or the movement I'm not sure why, but by the time we reached my in-laws she was sound asleep. Since our car seat is strapped into the car, I figured that instead of trying to take the car seat out I'd just pick her up and if she woke it'd be okay. She didn't. Miraculously my usually light sleeper, stayed asleep and that was when my mother in law suggested we put her down on my husband's old bed, so that we could go have dinner.
I refused, for one I was scared of a soft surface and for another I didn't want her out of my sight. My father in-law then suggested the oddest thing, since they have a joint living dining, he pulled out the couch bed, which was a considerably harder surface and suggested I put her down there, while we went and had dinner. While initially reluctant, I agreed. My husband pulled out the couch in case she rolled and then took the show pillows and stuffed them all around her back, so that she still thought someone was there beside her. One hour, and a beef casserole later my baby girl was still asleep. It was then that I realized that Step One wasn't something she had to be able to do, it was something I had to be able to do, to let go a little.
Step Two was a more conscious choice – once I realized that it wasn't my child but me that was holding us back I decided that instead of looking for a quick instant fix I'd do this slowly. I made a week by week routine, where I slowly began to allow my child to adjust to distance. Initially we did so by putting her crib in our room – she would go to sleep, I'd put her down in her crib, and I'd moved the crib to my side of the bed so that, if she woke up and started fussing I was there right away and I'd nurse her.
Week two was a little harder, instead of giving her instant milk fix, I had my husband rock her to sleep, this took a while and we did break the rule once but overall it was a success.
Week three, we tried to rock the crib and pat her back to sleep and avoided picking her up to soothe her instead opting for lullabies or staying there beside her until she calmed down. This went on for a bit longer than a week and then ultimately we moved her crib over to the nursery and set up the baby monitor. After which, things basically settled themselves in a repeat of the Week Routine, as I call it. Soon enough my baby girl was sleeping by herself and I had my own space back! Win-win indeed!
So what I suggest is while Step Two is setting up a routine, the routine can occasionally vary a bit, and that's okay, just not too much and not consistently. Children are very adaptable so even minor changes will give them an urge to adapt. Other than that, don't give up, your baby will give in – happy transitioning from co-sleeping to crib!