Hello Newbie Parentals!
I assume it's been a few weeks now at the least since you are looking up Baby Monitor's and right about now you are realizing that being a parent is terrifying!
As a mother of two rambunctious toddlers, allow me to just say, I hear you. I remember very well what it's like to have an almost paralyzing tendency to worry for every waking second of my day, whether my babies were within eyesight or not. My husband kept telling me I was running myself ragged, with running back to the nursery every alternate minute to the point where I was almost incapable of doing anything at home until he was home to keep an eye on the twins.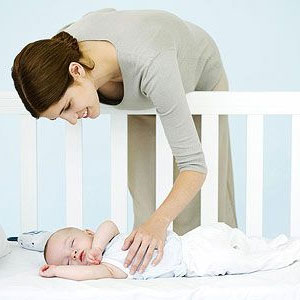 What my husband didn't understand was that as a mother, it's natural for one to not only worry but have an almost addictive need to know what your child is doing every moment of the day. As a mother we worry about everything, whether it be an accidental turnover or missing their first word, we have a fear of 'missing'. As a parent we worry, worry, worry. Part and parcel of the job.
But what I didn't understand then, was that as a person, there is a difference in being a full time mom and being just a mom. No one can be just a mom. Being there watching your children every second of the day in order to prevent, or not miss out on anything is simply not humanly possible, not for any length of time anyway.
Thankfully modern technology offers us a compromise, which is why when my husband realized I was not comfortable not having eyes and ears in the nursery, he pointed out that we could easily fix that, and home came the baby monitor. However, life-saving though they may be, baby monitors can be difficult to pick and choose, something my husband and I learned firsthand given that we spent a good week researching before we came to a decision.
First and foremost, decide what type of monitor you want, a digital or analog – digital monitors are generally considered a wiser option since you generally have better sound quality and they come with numerous other features, what about audio-video or audio, do you want both or just one? How about the motion sensor? Baby monitors now even come with options such as temperature detection and even motion detection, so pick and decide which options you need and then move on.
Secondly, decide on a budget, while most baby monitors are not cut throat, do keep in mind that they can vary in prices from $20-$200 so set a budget. If you are keen on video monitoring/ motion-sensor audio, the monitors may not be as cheap as their counterparts, keep this in mind while you budget and then start looking at what you can get within that budget.
Thirdly, think of Baby Safe options. My foremost requirement was that the baby monitor had to be cordless. Understand that this is something that is usually in the crib with your child, try to avoid wired monitors, or monitors with sharp edges where your child could potentially harm himself with the monitor.
Fourthly, check your selected options for range, unless the monitor in question is covering the requisite space of your house, it's not the monitor for you.
Fifth, look into the monitor's portability. Basically, most monitors have one other device to make them work, but sometimes when you are working around the house it helps to have picked a model with multiple receptors which you can place around the house or of an easily portable option that allows you to carry it with you easily.
Sixth, once you have decided on your final few, look into how easy they are to use. A monitor you have to keep checking for battery information or complex use is not worth it. The Baby Monitor is meant to make your life easy, not hard, so stick with something that is.
As a parent, you will soon realize that the right Baby Monitor is an integral part of parenting since it allows us to regain that chunk of confidence you lack when you are not in the room with your child, so whatever you decide, make sure you are not compromising on what you feel you need to be comfortable staying away from your child. Other than that, shop away!!